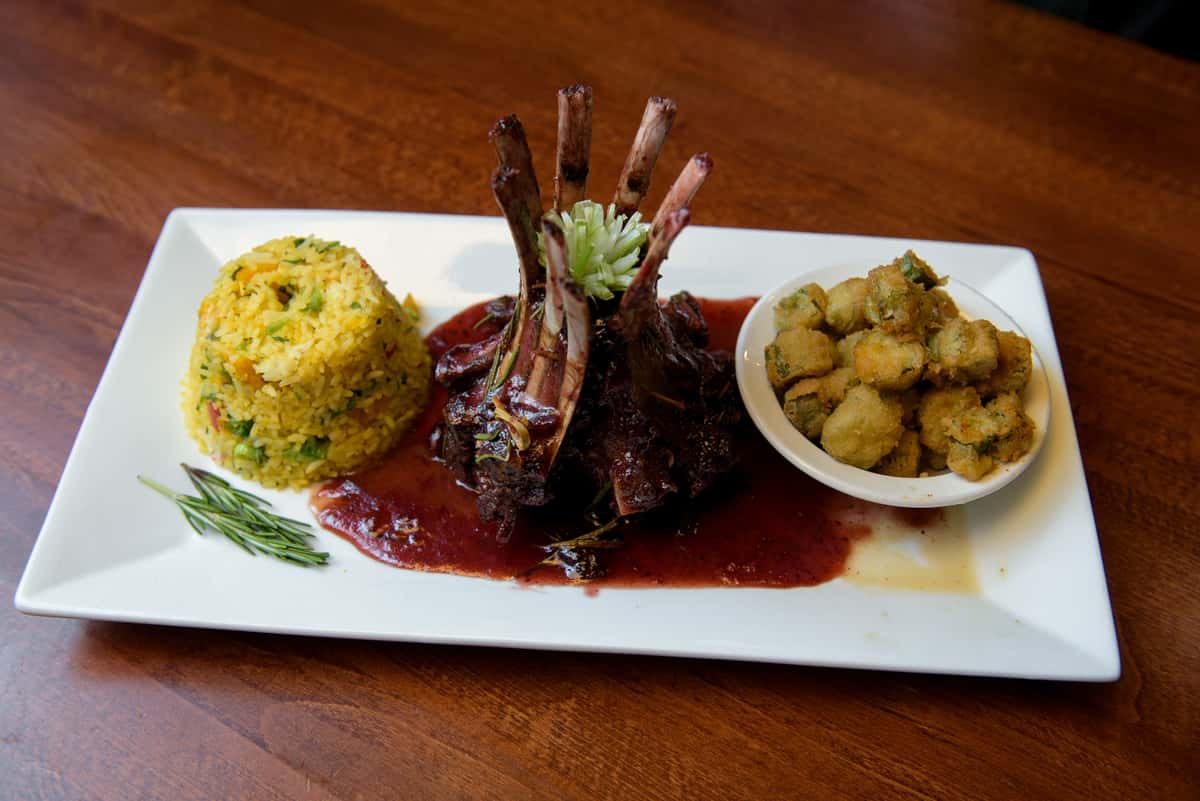 FAQs
RESTAURANT INFO:
What time do we stop taking online orders and call ins?
A: An hour before close. E.G., Days we close at 8, we stop at 7, vice versa.
What time do we stop seating for Dine-Ins?
A: Dining room closes 15 mins before the kitchen does. E.G., Days we close at 8, we stop seating at 7:15.
Why are we unable to answer the phone?
A: Due to the ongoing staffing crisis caused by the pandemic, the employees currently employed at Judy's Island Grill are being cross trained to fulfill many duties. Cashiers are very short and are also bagging food while still taking customers in the lobby. We continue to encourage customers to place their orders online, where we do accommodate special requests.
Missing an item from your order and unable to get someone on the phone?
A: Things happen! You can submit a complaint on our website explaining your issue and management will get back to you within 24-48 hours!
Do you take reservations? Can I get a table for ____ at ____?
A: We only accept reservations for parties of 8 or more, or for Karaoke & Hookah on Fridays. Please call to reserve a table 24 hours before the day of your arrival.
How do I book a private event/venue?
A: You can submit an inquiry on our EVENTS PAGE. Our Glen Burnie location only has a space available for rent. Simply provide some information about your event, and a Judy's Island Grill representative will respond as soon as the request is received to help you book your gathering. Catering is not provided but offered with a discount!
Does Judy's Island Grill offer vegetarian dishes?
A: We want every guest at Judy's Island Grill to feel welcome. While we are known for our wonderful preparation of Caribbean Food with meats and seafood, our Chef is always happy to prepare a vegetable-based dish for any guest who requests one. We have a vegetarian menu, please ask your server to show our options!
Will servers sing Happy Birthday?
A: Thank you for considering us for your celebrations! Our team members would be happy to join your group in singing Happy Birthday to the guest of honor. 
A: We only provide military discounts to customers with a valid ID. Customers are allowed to use their accrued Toast Tab points towards their orders.
How much advance notice needs to made for a large takeout order? E.G., 30 individual meals & 5 family meals
A: We require at least 24 hours' notice, so we have enough staff to complete your order and get it to you in a timely manner. Please call or submit an inquiry online.
Does Judy's Island Grill have a rewards program?
A: We currently offer two separate rewards programs for customers! Ordering online allows you to sign up for our Website Partners in-house rewards registration. When you order in store you are offered to sign-up for our Toast rewards program, every 100 points takes of $5 from your order. 
Is there a free birthday offer in the restaurant?
A: Judy's Island Grill guests can receive a complimentary dessert on their birthday when they dine-in with us. To receive other great offers, simply sign up for our VIP club and be sure to include information like your birthdate and address so we can keep you updated on the latest Judy's Island Grill news and send you special coupons for your local Judy's Island Grill.